NBA star Devin Booker got dumped by Kendall Jenner
Kendall & Devin are toast.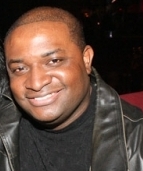 Blog King, Mass Appeal
LOS ANGELES — The Kardashian Curse continues. You can stick a fork in Kendall Jenner's relationship because it's done. The 26-year-old reality TV star and Phoenix Suns guard Devin Booker are calling it quits after 2 years of copulation. If you recall, Devin's Suns were blown out at home in Game 7 of the NBA playoffs. Many fans blamed the Kardashian Curse. Those close to the couple, however, believe chemistry (or lack thereof) was the issue. "Kendall feels like they're on different paths," an insider told E! News before adding she "wanted space and time apart." Another person in the loop claims they've "had discussions about their future but they are not on the same page." A third source said, "Kendall and Devin hit a rough patch recently and have been split for about a week and a half." Social media reaction was comical. One fan wrote, "Well there's plenty of other NBA players waiting for her. 🙄 Yuck!" Another chimed in with, "Damn, I'm like why in the hell can't the Kardashians keep a man?💯"
A third fan added, "Kendall has slept with 2 full basketball rosters."
Is the Kardashian curse real?
Are Kendall and Devin better off apart?
Share your thoughts.