Kietzman slams Mahomes, called him a fat, lazy drunk
Kietzman not a fan of Mahomes.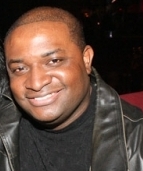 Blog King, Mass Appeal
KANSAS CITY — Football analysts around the globe are completely enamored with our 6-time AFC West champion Kansas City Chiefs. But Kevin Kietzman ain't one of 'em. The disgraced sportscaster pissed everybody off the other day when he excoriated all-world quarterback Patrick Mahomes to promote his obscure podcast (à la Tyreek Hill). Kietzman, if you recall, was fired from Sports Radio 810 three years ago after he lambasted head coach Andy Reid for being a bad father to his two sons — Garrett and Britt; both of whom struggled with drug addiction. Garrett died from a heroin overdose in 2012. Britt got drunk and high then crashed his pickup truck into two cars just days before KC appeared in Super Bowl LV. To make matters worse, a little black girl suffered permanent brain damage and the Chiefs got their asses kicked 31-9. Kietzman probably thinks Mahomes is headed down a homogeneous path.
"He does all this other stuff like get drunk playing golf on national TV," Kietzman said referring to Mahomes' inebriated performance in a golf exhibition that also featured signal-callers Tom Brady, Aaron Rodgers and Josh Allen.
Kietzman also insinuated Mahomes' work ethic (or lack thereof) is hurting the team. "They've had four straight title games at home and one Super Bowl win to show for it," he ranted. "I think he's a great talent and a great player but I don't think he's serious enough. I don't think he's in as good a shape as he should be in. I think he could be an even better player and I don't think he takes his craft that seriously. I think he's a cocky, trash-talking dude that gets by on talent."
Ouch!
Do you agree with Kietzman?
Is Mahomes a corpulent alcoholic in dire need of an intervention?
Should Kietzman take Stephen A. Smith's advice and "STAY OFF THE WEED?"
Listen to the podcast.
Share your thoughts.