Trump roasts transgender athletes & LeBron James
Trump rips transgender athletes.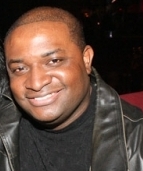 Blog King, Mass Appeal
MEMPHIS — He's back. A viral video shows quondam President Donald Trump roasting transgender athletes for sabotaging women's sports. The Comedian-in-Chief performed his stand-up comedy routine in Memphis, Tennessee during the American Freedom Tour. Trump swore if he ever started a women's basketball team, he would coax LeBron James into relinquishing his masculinity in order to become a trans woman. He basically called King James a b*tch. "I can't stand LeBron James but I would say, 'LeBron, did you ever think about going woman? Because if you did, I'd like to put you on my team,'" Trump cracked. "I don't like him but I would like to have him on my [women's] basketball team. We wouldn't lose." Social media reaction was hilarious. One viewer wrote, "Speaking of transgender… Trump's wife Melania is really Melvin. That's why the he/she keeps slapping ol' Donnie boy's hand away!😳" Another chimed in with, "Trannies need their own sports." A third observer added, "If Trump runs for president again best believe the LGBT community is gonna save this clip and call him 'transphobic.'"
Trump also said schools shouldn't impose a gay agenda upon students.
Do you share his sentiment?
Watch Trump's Dave Chappelle impersonation.
Share your thoughts.