Resident Evil series drew merciless criticism online
Resident Evil is Woke.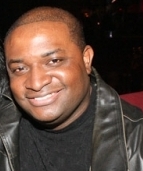 Blog King, Mass Appeal
HOLLYWOOD — Last night, yours truly binge-watched all 8 episodes of the new Sci-Fi zombie series "Resident Evil" on Netflix and… contrary to public opinion, it's not too terrible. It's just a little terrible. The latest adaptation of Capcom's globally renowned video game series is definitely Woke. But what isn't nowadays? Nearly three decades after the T-virus first reared its ugly head, female protagonist Jade Wesker (Ella Balinska) begins an odyssey to rescue civilization from a zombie apocalypse while her chickenshit husband stays home to babysit their young daughter. Shouldn't those obligations be reversed? Not to mention the show's dramatis personae no longer encompasses a white Albert Wesker. No sir. Umbrella's top virologist is now a black man played by Lance Reddick and Caucasians are pissed. Other woke features include gay relationships, interracial dalliances and teenagers cussin' out parents.
Give director Andrew Dabb credit. At least he demonstrated the appropriacy to have Dr. Wesker draw a juxtaposition between T-virus and Coronavirus to help calm us down. But, as viewers, we still can't help but fasten the two pathogens together. After all, last time we checked, COVID is still running rampant.
Nevertheless, Dr. Wesker proclaimed those infected with T-virus will become desiccated, barbarous and cannibalistic within 72 hours. Conversely, those who contract COVID rarely experience symptoms and many don't know they're contaminated. If we didnt watch TV we wouldn't know COVID exists. Dr. Wesker, at the behest of his sociopathic lesbian boss — Umbrella CEO Evelyn Marcus (Paola Nuñez) — concocted a T-virus vaccine that's compatible with 5G technology. Only problem is the panacea gives Evelyn the autonomy to manipulate our moods and deportment through cell phone apps.
Given the fact we take mobile devices everywhere we go, mind control should be easy to administer.
Evelyn even admitted, given the opportunity, she'll use those inoculations to transmogrify humans into vegans (like her) which is sort of confusing because for someone who supposedly loves animals she's always running lab experiments on 'em.
Fans and critics trashed the series.
One viewer wrote, "So they clone Wesker and he turns into a black man. That's like me cloning myself and becoming a dog." Another added, "Watched it and wasn't impressed at all. It has homosexual relationships, interracial relationships… you know, the usual Disney-type situations. Teenagers talking back to parents like they running sh*t. I give it 3 out of 10 for a lot of unnecessary fuckery."
Are you a fan of Resident Evil?
Did the series do the video game franchise justice?
Watch the trailer and reviews.
Share your thoughts.