Did Rachel Richardson lie?
Duke player cries racism.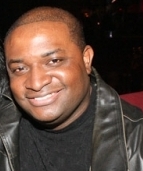 Blog King, Mass Appeal
PROVO, Utah — NCAA officials are under fire after Duke women's volleyball player Rachel Richardson, a black sophomore, claimed she was called the N-word multiple times during Friday's match against Brigham Young University in Provo, Utah. To make matters worse, school officials took their sweet time handling the matter. Then, instead of kicking people out, a police officer was placed between Duke's bench and the student section. A white dude was eventually singled out by players and coaches; prompting BYU administrators to ban him from athletic events. Only problem is law enforcement officials don't believe the heckler spewed any racial slurs at all. Now people are wondering if Rachel pulled a Jussie Smollett. "When we watched the video, we did not observe that behavior from him," BYU police Lt. George Besendorfter told the Salt Lake Tribune.
BYU associate athletic director Jon McBride echoed a homogeneous sentiment.
"Various BYU Athletics employees have been reviewing video from BYU TV and other cameras in the facility that the volleyball team has access to for film review," McBride said. "However, we have been unable to find any evidence of that person using slurs in the match." Rachel's godmother, Lesa Pamplin, begged to differ. She said her goddaughter was called a nigger "every time she served." She also said Rachel "was threatened by a white male that told her to watch her back going to the team bus."
Rachel, 19, doubled down on her accusation with the following statement: "The slurs and comments grew into threats which caused us to feel unsafe. Both the officials and BYU coaching staff were made aware of the incident during the game, but failed to take the necessary steps to stop the unacceptable behavior and create a safe environment. As a result, my teammates and I had to struggle just to get through the rest of the game, instead of just being able to focus on our playing so that we could compete at the highest level possible. They also failed to adequately address the situation immediately following the game when it was brought to their attention again. No athlete, regardless of their race, should ever be subject to such hostile conditions."
Do you think Rachel is full of sh*t?
If so, should she be kicked off the team?
Watch Rachel tell her side of the story.
Share your thoughts.