Basketball player is dead because of her hair weave
Baller dies tragic death.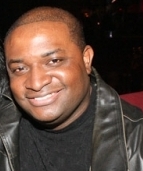 Blog King, Mass Appeal
NEW ORLEANS — They've finally identified her and babygirl had LeBron-esque handles coupled with a Steph Curry jumpshot. Jermani Thompson, a 26-year-old airport baggage handler, died tragically on the job after her hair weave got tangled in a conveyor belt. You can't make this sh*t up. The freak accident transpired around 10 p.m. Tuesday night while Jermani was unloading a plane parked at Louis Armstrong New Orleans International Airport. The conveyor belt sucked her in and chewed her head off. Nobody was around to shutdown the machine. Jermani was rushed to the hospital where she was pronounced dead. "We extend our deepest condolences following the tragic death of a member of our ground handling business partner," said an airline spokesperson in a statement. "Our thoughts are with her family and loved ones during this difficult time."
Social media reaction was fierce. One person wrote, "Damn, nobody had a knife or scissors around? This is sad." Another added, "Like many black women she loved fake long hair more than her natural hair of which she was not proud. Because of that she is dead."
Jermani, an employee of GAT Airline Ground Support, played basketball at Hesston College in Kansas and Tougaloo College in Mississippi. She's gone but definitely not forgotten. "She was my baby girl. Everybody loved her," said Angela Dorsey, Jermani's mom. "I'm just lost for words. I can't even think." Medical examiners believe a spurious coiffure did indeed take Jermani's life.
Should women eschew weave and extensions and start donning their natural hair? After all, it ain't helping 'em get married anyway.
And, are you willing to f*ck a baldheaded woman?
Share your thoughts.