Kenyan chick missing after cohabiting with fat Zaddy

Kenyan chick comes up missing.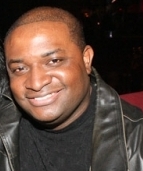 Blog King, Mass Appeal
GILLETTE — Police in Gillette, Wyoming are searching for Kenyan immigrant Irene Gakwa, 32, who came up missing in late March after copulating with a corpulent Zaddy she met on Craigslist. Investigators learned the swirlers cohabited. But, the paunchy suspect — Nathan Hightman — hasn't been charged in Irene's disappearance due to paucity of corroboration. Irene is only  5'1" and 89 pounds. So it makes you wonder if he ingested her (à la Jeffrey Dahmer). Nathan is, however, facing 5 felony charges for transferring money from Irene's bank account to his, and maxing out her credit cards after she vanished. He also changed her online banking password before deleting her email account. So there's no question Nathan knows something. Social media reaction was fierce. One reader wrote, "What in the absolute hell did she see in this guy? I mean, just look at him. He looks like he SMELLS. She was 5'1″ and 89 pounds? How could she possibly defend herself? He probably just ate her."
Another chimed in with, "As soon as she met him on Craigslist, she should have left. He looks nasty." A third person added, "This woman deserved whatever happened to her. She's a decent-looking woman who disrespected herself by going on Craigslist for love. What the hell is wrong with you black people? Dude is so fat, where is his penis? No one that fat is a happy or good person. This woman played herself." 
Investigators said Nathan used Irene's credit card at Walmart to purchase a shovel, garden boots and trousers.
Do you think he's guilty?
If you have any information on Irene's whereabouts, contact the Gillette Police Department at 307-682-5155.
Watch family interviews and reports.
Share your thoughts.