Jerry Springer claims he's culpable for crazy society
Jerry Springer blames himself.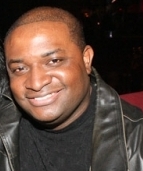 Blog King, Mass Appeal
SARASOTA — The world has gone batshit and Jerry Springer claims it's all his fault. The quondam Mayor of Cincinnati had one of the most popular television shows in the '90s mainly because his guests did nothin' but act a damn fool. When they weren't airing dirty laundry, guests were busy punching each other's lights out. The show was a hot ghetto mess. Springer, 78, apologized during a recent appearance on Behind The Velvet Rope. "I'm so sorry. What have I done?" he bemoaned. "I've ruined the culture. I just hope hell isn't that hot, because I burn real easy. I'm very light-complexed." Social media reaction was icy hot. One person wrote, "Jerry Springer did a lot damage. He exploited people for his own gain and everyone loooooves him… Mindboggling." Another added, "People called this a trashy show but Jerry's Final Thoughts are what we all need to hear."
Springer said landing the talk show gig was more so serendipity than career aspiration. "I started out being a lawyer and working for Bobby Kennedy," he recounted. "My background is political and legal. And then after being mayor, I was offered the job to anchor the news for the NBC affiliate in Cincinnati. I did that for 10 years and that was a kind of, rational transition."
Do you agree with Springer?
Has he ruined our culture?
Watch the podcast.
Share your thoughts.