Kevin Spacey is found not guilty of "child molesting"
Kevin Spacey found not guilty.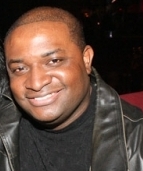 Blog King, Mass Appeal
NEW YORK — Welp, that was fast. A New York jury ruled in favor of Kevin Spacey in a $40 million civil lawsuit, finding that the "House of Cards" actor didn't molest Anthony Rapp when he was 14 years old. Deliberation didn't take long. An adjudication was reached in less than 90 minutes. "I'm very grateful to the jury for seeing through these false allegations," said Spacey's attorney, Jennifer Keller. "Mr. Spacey is grateful to live in a country where the citizens have a right to trial by impartial jurors who make their decision based on evidence and not rumor or social media. Justice was done today." Rapp, 51, claimed Spacey, 63, grabbed his ass at a soirée in 1986 then laid him in bed with intent to copulate. "He picked me up like a groom picks up the bride over the threshold, and then he lays down on top of me," Rapp recounted. "He was trying to seduce me. I don't know if I would have used that language. But I was aware that he was trying to get with me sexually."
Rapp also said Spacey "pressed his groin against" him.
The homosexual thespian definitely sought a piece of ass.
After the verdict, Rapp disseminated the following statement on social media: "Bringing this lawsuit was always about shining a light, as part of the larger movement to stand up against all forms of sexual violence. I pledge to keep on advocating for efforts to ensure that we can live and work in a world that is free from sexual violence of any kind. I sincerely hope that survivors continue to tell their stories and fight for accountability."
Netflix fired Spacey in 2017 in the wake of Rapp's sexual abuse allegations.
Should he get his job back?
Do you agree with the ruling?
Watch Spacey run outta court without taking questions.
Share your thoughts.