Black chick slams Wakanda Forever for doggin' out men
Vlogger slams Wakanda Forever.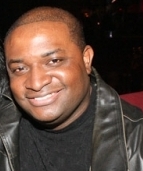 Blog King, Mass Appeal
HOLLYWOOD — A viral video shows YouTube vlogger Courtney Hawkins lambasting Marvel's "Black Panther: Wakanda Forever" for disseminating a matriarchal agenda towards the urban community. Rather than recast Chadwick Boseman's character, director Ryan Coogler inexplicably chose a female protagonist as his replacement much to the chagrin of moviegoers everywhere. Now people are calling the film WokeKanda ForNever. "So I just left seeing 'Wakanda Forever' and I'm pissed," Courtney vented. "Because if pushing an agenda was a movie, this would be in the forefront of that. This was 'Woman King' on steroids. If you think that I'm gonna believe a 100-pound black woman, soaking wet, is just an almighty warrior and can just [body slam] dudes like there's no tomorrow, come on?" Social media reaction was mostly congruent. One viewer wrote, "They are trying to destroy masculinity and femininity to reduce population." Another added, "Consider the source. We live in a country full of jealous heathens who love to tarnish the image of all melanated people. That's why BET is owned by whites."
Courtney also lamented the fact that a handful of male actors were subverted by a "weak" dramatis personae whereas female thespians were built "strong" like Hercules. "What is this saying to us?" said the prepossessing film critic. "Perpetuating the idea of a strong black woman and a subservient black and feminine man. I just think it's disgusting. I'm completely upset by the movie."
Do you agree with Courtney?
Is Chadwick rolling over in his grave?
Watch Courtney's movie review.
Share your thoughts.