Tyson and Holyfield create marijuana bite partnership

Tyson & Holyfield reunite.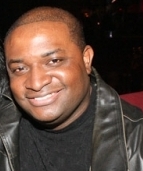 Blog King, Mass Appeal
LAS VEGAS — Twenty-five years ago, Mike Tyson masticated Evander Holyfield's earlobe during their WBA Heavyweight Championship Bout at MGM Grand Garden Arena in Las Vegas, Nevada. The 56-year-old boxer obviously bit off more than he could chew when he sunk his fangs into Holyfield's ear. But the ear wax was so scrumptious, Iron Mike is selling it to us for the holidays. Yessir, Tyson and Holyfield have teamed up and they're launching a new line of edible marijuana nuggets — in the form of ears. The cannabis-infused gummies are called "Mike Bites" or "Holy Ears" and, scuttlebutt has it, they'll get you high as hell. Tyson and Holyfield announced their collaboration Monday afternoon and they're reuniting under a newly-formed cannabis corporation called "Carma Holdings" which also houses Tyson's 2.0 weed farm.
"From Mike Bites to Holy Ears, now cannabis fans around the world can experience the same wellness benefits that plant-based products have brought me," Tyson explained in a statement. Holyfield echoed a homogeneous sentiment. "Mike and I have a long history of competition and respect for one another. And that night changed both of our lives," Holyfield said in a statement.
"Back then, we didn't realize that even as power athletes, we were also in a lot of pain. Now, nearly 20 years later, we have the opportunity to share the medicine we really needed throughout our careers."
Tyson said the gummies taste like cherry pie.
Yummo!
Will you make a purchase?
Are you glad Tyson and Holyfield have ironed things out?
Watch their commercial.
Share your thoughts.