Ex-football player stalks, threatens Coach Doeren
Ex-player threatens Doeren.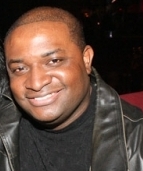 Blog King, Mass Appeal
RALEIGH — When benching an athlete goes wrong. Quondam North Carolina State football player Joseph Boletepeli was thrown in the slammer after he threatened to kill head coach Dave Doeren and his entire staff. "Imma get him," Joseph tweeted Monday. "Dave Doeren and the rest." According to police reports, Boletepeli sent Coach Doeren multiple text messages — vowing to kill his ass. The disgruntled defensive lineman — who played at NC State during the 2018 and 2019 seasons — also showed up unannounced at Doeren's office multiple times. Boletepeli was charged with stalking and communicating threats. He was also charged with resisting arrest because he wouldn't let police officers handcuff him. Social media reaction was wild. One fan wrote, "THE KID KNOWS DOEREN SUCKS ASS!" Another added, "It seems this position isn't safe for Dave anymore. He should resign and leave campus immediately🙏🏻."
Scuttlebutt has it, Doeren intentionally sabotaged Boletepeli's chances of becoming an NFL player. Now he's seeking reprisal. Amid trepidation, Doeren has reportedly moved his wife and kids out the home despite the fact Boletepeli is on house arrest with an ankle monitor. Should Doeren, 50, pack his bags and vacate campus? Does Boletepeli suffer from Chronic Traumatic Encephalopathy (CTE)?
Share your thoughts.