Kyrie Irving under fire.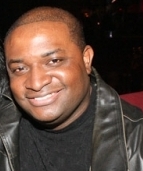 Blog King, Mass Appeal
NEW YORK — Brooklyn Nets star Kyrie Irving is in hot water again after he tweeted the link to a 2018 documentary called "Hebrews to Negroes: Wake Up Black America." Based on Ronald Dalton's publication under the same title, "Hebrews to Negroes" portrays blacks as the real Jews — not Caucasians. It's also Dalton's assertion that, since biblical times, negroes have been lied to about our heritage as part of a Satanic agenda to extirpate God's Chosen People. "Hebrews to Negroes" debunks those falsehoods while giving veracity to a plethora of ethnic truths that were concealed for centuries by the powers that be in Western civilization, namely America. The flick is deemed anti-Semitic to some, putting Irving within the crosshairs of social media's rifle. "In terms of the backlash, we're in 2022, history is not supposed to be hidden from anybody and I'm not a divisive person when it comes to religion, I embrace all walks of life," he explained. "So the claims of antisemitism and who are the original chosen people of God and we go into these religious conversations and it's a big no, no, I don't live my life that way."
Keep in mind, Irving merely tweeted a link. He didn't transcribe a supportive communiqué nor did he disseminate political dogma. He simply shared the URL of where the movie is being streamed. Doesn't matter. Nets owner Joe Tsai — a Chinese communist — is still pissed. "I'm disappointed that Kyrie appears to support a film based on a book full of anti-semitic disinformation," he tweeted. "I want to sit down and make sure he understands this is hurtful to all of us and, as a man of faith, it is wrong to promote hate based on race, ethnicity or religion."
Social media reaction was fierce.
One fan wrote, "So I have to call a man a woman if he wears a dress but a black man can't say 'I identify as Jewish???'"
Another added, "What did he actually do? Must be a bigger agenda against everyone else."
Kanye West told Irving, 'I got your back!'
But Shaquille O'Neal and Charles Barkley of TNT's "Inside the NBA" called Irving an "idiot," saying NBA Commissioner Adam Silver (who's Jewish) should kick him out the league. You can tell Shaq and Chuck are still pissed at Irving for eschewing the COVID vaccine. "It hurts me sometimes when we have to sit up here to talk about stuff that divides the game," Shaq said.
"That we gotta answer for what this idiot has done."
Those labeling "Hebrews to Negroes" anti-Semitic have yet to explain why.
The film is available on Amazon Prime.
Will you watch it?
Are people of color God's Chosen People?
Watch Irving elucidate his stance.
Then watch Shaq and Chuck rip him a new one.
Share your thoughts.