Donald Trump running for president of United States
Trump running for office.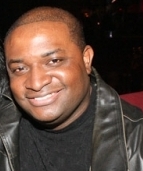 Blog King, Mass Appeal
PALM BEACH — Flanked by his retinue of allies and advisors, quondam Commander-in-Chief Donald Trump made Republicans happy Tuesday night when he announced he's running for President of the United States. If successful, it'll be his second term. "In order to make America great and glorious again, I am announcing my candidacy for President of the United States," Trump told a crowd of supporters at his Mar-a-Lago waterfront resort in Palm Beach, Florida. "This will not be my campaign, this will be our campaign all together." Social media reaction was hilarious. One person wrote, "Looking forward to this sequel.😂" Another added, "I'm no Trump supporter or voter. But I can't wait for this. It's gonna be entertaining as hell." Hate to piss in everyone's Kool-Aid, but President Joe Biden is 79 years old and Trump is 76. Both are way too old to run a country.
We need younger candidates.
Not to mention House Speaker Nancy Pelosi is 82, U.S. immunologist Dr. Anthony Fauci is 81 and Microsoft pharmacist/farmer Bill Gates is the baby at 67. The aforementioned quintet comprise our nation's top decision-makers and their average age is 77.
Yet, y'all wonder why America has gone to hell in a handbasket.
Silly rabbit, Trix are for kids.
It'll be interesting to see how Trump's campaign is funded given the fact he's facing a myriad of lawsuits. The Department of Justice (DOJ) launched a criminal investigation against him, alleging he removed or concealed classified information when he vacated office. They're also probing what role he played in the deadly attacks on the U.S. Capitol Building on January 6, 2021.
Fulton County District Attorney Fani Willis has also launched a criminal investigation against Trump, claiming he tried to overturn Georgia's election results. And New York Attorney General Letitia James filed a $250 million civil lawsuit against him and his entire family, alleging they falsely inflated Trump's assets by billions of dollars.
Does he have your vote?
Watch Trump throw his hat into the ring.
Share your thoughts.