North Korea tests missile capable of hittin' America

North Korea conducts missile test.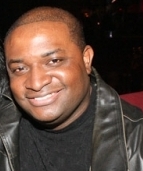 Blog King, Mass Appeal
PYONGYANG — First China. Then Russia. Now this. North Korea Supreme Leader Kim Jong-un tested an intercontinental ballistic missile Friday morning that landed in Japan and has the potential to reach the United States. The "new" missile, called Hwasong-17, was launched from Pyongyang International Airfield — flying at a distance of 999.2 kilometers (621 miles). It's North Korea's second major weapons trial this month as the sanctioned nation looks to amalgamate forces with China and Russia to annihilate the United States. Jong-un's secret daughter made her first public appearance at the missile launch so he could teach her how to blow sh*t up. Social media reaction was vicious. One person wrote, "Our enemies smell blood in the water from a corpse that is our president. Remember when democrats and fake news told us Trump would start WW3? Now we've given all of our weapons to Ukraine and we are dangerously low. Well, at least the Warmongers in Washington are getting filthy rich!"
Another added, "They have no chance against American troops and NATO forces. So they're prepared to die. It's just a matter of when they're ready. War is coming. God bless America!"
Jong-un told the Korean Central News Agency the test was intended to "clearly demonstrate" his country's capability to counter what he termed the "hysteric aggression war drills by the enemies seeking to destroy peace and stability in the Korean peninsula." Jong-un, if you recall, issued threats to the United States for levying tougher embargoes aimed at curtailing North Korea's nuclear program. Because of those sanctions, North Koreans are generally malnourished and lack good healthcare.
China and Russia are against those moratoriums.
North Korea also remains unvaccinated against COVID-19.
That's because Jong-un said his people will never get the jab.
The Biden Administration issued a warning for the millionth time, calling Jong-un's missile test "unacceptable." Airforce officials also deployed a squadron of B-1B Bombers over the Korean peninsula to show Jong-un we ain't taking his sh*t.
Is it time for America to kick ass?
Or, should we prepare for war?
Watch intimidating military footage.
Share your thoughts.