Biracial daughter hammers 'racist' father at his funeral
Biracial daughter rips white dad.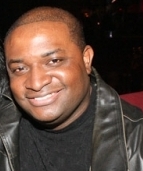 Blog King, Mass Appeal
BROOKHAVEN — Welp, somebody has daddy issues! Samantha Foss, a pansexual mulatto student at Oglethorpe College, ruffled some feathers when she danced on her own daddy's grave during his sepulture — calling him a "racist, Trump-loving, cis straight white man." Dayuuummm! Samantha's father, Michigan billionaire Donald Foss, was the founder and CEO of Credit Acceptance — a subprime car finance company. The old man kicked the bucket on August 14th following a fierce bout with cancer. He was 78. Donald, who made Forbes' 2022 Billionaires list, had a net worth of $2 billion when he croaked. Most, if not all, of those pecuniary resources will be allocated through his last will and testament. That said, all hell broke loose when Samantha sauntered on stage to deliver what was supposed to be a panegyric. "Dad, please know that I am grateful, and highly aware of what you have done for this family, [but] I still don't miss you," she proclaimed in front of a stunned audience.
"When you died, I felt like there was a hole. I missed something, but it wasn't you. It was the idea of what you could [have] become. I missed being able to hope and wish that one day you'd turn a corner and see the world from my perspective. You are everything I aspire not to be and I refuse to stand up here and sing the praises of a man who is the paradigm of white supremacy … I swear to God, I will make this world a better place. Not at all because of you, but in exact opposition to you."
Samantha then walked off stage amid a light smattering of applause.
A close source refuted Samantha's assertion that Donald is racist, claiming he took pride in being a swirlin' Zaddy. "He dated women of color, he married her mother, if anybody loved a black woman, it was Don," the insider explained. "[Samantha] went to a very diverse high school in Michigan, they played lacrosse and he [Donald] would go to their games. They didn't lack for anything."
Samantha, a self-described "black supremacist," is the youngest of Donald's three children.
Her college tuition costs more than $57,000 per year.
Samantha said even though she won't miss Donald, she'll gladly take this money.
Was she outta line for disrespecting her father's memory?
Was the funeral director wrong for not shutting off her mic?
Watch Samantha's diatribe.
Share your thoughts.