Dave Chappelle: He's either 'cloned' or has an imposter
Dave Chappelle has a clone.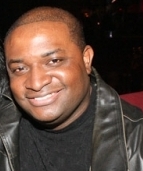 Blog King, Mass Appeal
HOLLYWOOD — Uh-oh! YouTube vlogger Jake the A$$hole released an explosive documentary that gives veracity to the notion Dave Chappelle has been cloned. If you recall, the 49-year-old humorist walked away from a $50 million dollar gig at Comedy Central in 2005 after having an acute conclave with Illuminati confrères. They proferred suggestions on how to modify "Chappelle's Show" before imploring him to don female raiments during comedy sketches. Dave was so terrified, he migrated to Africa without notifying his wife 'n' kids. A year later he returned to Hollywood, did a sedentary chinwag with Oprah, and he ain't been himself since. That's because Dave has been replaced with an imposter — or a clone — with a buff physique and lighter skin complexion. Plus, Dave's cousin said was extirpated and supplanted when he rebuffed the Illuminati's cross-dressing proposal.
Social media reaction was wild. One viewer wrote, "When I first saw Dave when he returned, my first thought was that can't be Dave. It was obvious. It's either a clone or a close body double with a ridiculous huge body." Another chimed in with, "Yes, he most definitely has been replaced." A third observer added, "He was killed, cloned and replaced just like Kevin Hart who died in that car crash."
Will you miss the old Dave?
Should we cancel his phony replacement?
Can the Illuminati be stopped?
Check out the documentary, Oprah interview, and cousin's testimony.
Share your thoughts.