"Bernie Mac Show" stars selling sex thru OnlyFans

Bernie Mac actresses sellin' sex.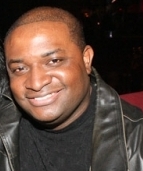 Blog King, Mass Appeal
HOLLYWOOD — It's not uncommon for thespians to moonlight when work dries up in Hollywood. For instance, "Martin" star Carl Anthony Payne sold used cars to make ends meet. Ditto for "Cosby Show" actor Geoffrey Owens who bagged groceries at Trader Joe's and didn't give a damn. He had bills to pay. Hell, Gary Coleman beat the sh*t out of a woman who laughed at him when he worked as a security guard. But "Bernie Mac Show" actresses Camille Winbush, 33, and Dee Dee Davis, 26, said to hell with workin' a 9 to 5. The voluptuous vixens are now twerking their derrières on OnlyFans and catching hell for it. Many fans called 'em a "disgrace." Camille clapped back via Twitter, claiming the adult entertainment website has produced millions in remuneration. "The trolls are hungry again so here's some food for thought," Camille wrote. "I've never been arrested, never been on drugs, don't have any baby daddies, I pay all my taxes, I drink water and mind the business that pays me. If the most scandalous thing strangers can say about me is that I took some sexy pics as an adult and made a couple of mil in less than 2yrs, I think I'm doing alright as a human in todays society. Camille Simoine Winbush will never be a disgrace so miss me with all that bull."
Fans countered, saying Bernie is turning over in his grave. But Camille ain't having it. "Bernie, God rest his soul, is not turning over in his grave," she retorted. "STOP saying that." Social media reaction was hilarious. One fan wrote, "Invest! Make that quick money. Invest in stocks, bonds, and mutual funds. Create your own business with your OnlyFans money. Keep making your money sis & keep leveling up. You'll never be broke when you're a beautiful black woman BOSS!"
Another chimed in with, "I think she's a genius 'cause she uses her body to earn a living."
A third person added, "I looked at her page without joining… she is flat out lying about making millions."
Are you disappointed in Camille and Dee Dee?
Is there somethin' wrong with using sex as a pecuniary resource?
Watch the ladies clap back.
Share your thoughts.