Hockey star dissed LGBT community's 'Pride Night'

Hockey player disses gay pride.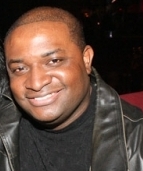 Blog King, Mass Appeal
PHILADELPHIA — Unlike America, they ain't woke in Russia. Philadelphia Flyers defenseman Ivan Provorov is under fire after he refused to wear an LGBT jersey to celebrate gay pride. The boycott transpired during Tuesday's game against the Anaheim Ducks, when the Flyers celebrated their annual Pride Night to succor the LGBTQ community. Players donned homo-themed jerseys and used hockey sticks wrapped in rainbow Pride tape. Ivan, however, wanted no part of it. The 26-year-old Russian didn't participate in pregame warmups. But played roughly 23 minutes in Philly's 5-2 victory. "I respect everybody's choices," Ivan explained after the game. "My choice is to stay true to myself and my religion. That's all I'm going to say." Flyers coach John Tortorella had Ivan's back. "It's one thing I respect about Provy, he's always true to himself," he told reporters.
Canadian news anchor Sid Seixeiro blew a gasket. He implored NHL officials to levy a fine of $1 million against the Flyers then accused Ivan of being a liar. "Nothing scares me more than any human being who says 'I'm not doing this because of my religious beliefs' because when you look at people's lives who normally say that publicly you'd throw up at what you saw," Seixeiro ranted. "I've seen that a million times in a lot of different ways, so don't give me that… don't feed me the religious beliefs line."
NHL Network analyst E.J. Hradek said Ivan can take his ass back to Russia if he has a problem with gays.
"Ivan Provorov can get on a plane any day he wants and go back to a place where he feels more comfortable, take less money, and get on with his life that way. If it's that problematic for him," Hradek vented. "If this is that much of a problem for him to maybe assimilate into his group of teammates and in the community and here in this country, that's okay. You can feel any way you want. If it bothers you that much, there's always a chance to leave."
Fans are definitely on Ivan's side.
His jersey sold out less than 24 hours after the incident.
Do Russians have bigger balls than Americans?
Is it time for gays to quit pushing their bedroom deportment on others?
Should we create Straight Pride events?
Watch Ivan elucidate his stance.
Share your thoughts.