Outkick's Clay Travis says vaccine is killing athletes
Athletes droppin' like flies.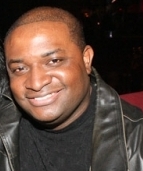 Blog King, Mass Appeal
COLORADO SPRINGS — Sports journalist Clay Travis at Outkick.com said it's time for the Biden Administration to launch a federal probe against the COVID vaccine to see if it's culpable for a Commotio Cordis outbreak among young male athletes. Females are fine. But something's up when it comes to masculinity. Airforce football player Hunter Brown, 21, blacked out and died while walking to class. Colorado College tennis player Jack Madison, 20, passed away in his sleep. Buffalo Bills safety Damar Hamlin, 24, allegedly perished twice before being resurrected. And several soccer players collapsed via cardiac arrest. Conspiracy theory or not, bottom line is athletes are droppin' like flies and something has to be done… and fast. "We need a deep-dive investigation into whether the COVID shot is leading to more deaths of young, otherwise healthy people," Clay said on a recent podcast. "How many different athletes have to collapse before we say, 'Hey, let's vigorously analyze whether the COVID shot might be causing any of these incidents at all.'"
Clay also lambasted his confrères in sports journalism for remaining taciturn, calling 'em craven. "Why am I like the only person in sports media asking these questions?" he said. "Where is everybody else in the media? They're all silent. They're all cowards. They're all complicit in selling what appears to be a lie which is there's no risk factors whatsoever." Renowned immunologist Dr. Anthony Fauci smugly repudiated inquiries about a possible correlation between the mRNA panacea and an upsurge in athletes collapsing.
Do you share Clay's sentiment?
Is it time to put Pfizer and Moderna under a microscope?
Watch Clay get some stuff off his chest.
Share your thoughts.