White dude strangles black woman inside a Metro Bus

Black woman strangled on bus.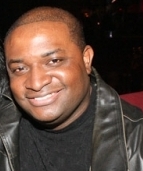 Blog King, Mass Appeal
PHOENIX — The adventures of Pookie & Ray Ray continue. Except this time it's a White Pookie. Or, better yet, let's call him Zookie which is an admixture of Zaddy and Pookie. Anyway, Joshua Bagley was thrown in the slammer after he asphyxiated a black woman on a Metro bus. And he did it in broad daylight. The femicide transpired May 6, 2022 in Phoenix, Arizona. According to police reports, 41-year-old Diane "Bubbles" Craig and Joshua got on the bus together then sat near each other in the back. They didn't know each other and they were the only passengers on board. Moments later, Joshua (who's white) strangled Diane with a cord of bag straps he tied together then went through her purse. The driver heard a weird noise but thought nothin' of it. He found Diane's corpse after stopping at QuikTrip for a bathroom break. Joshua, 26, was arrested several days later and charged with murder. He shaved his head and facial hair in an effort to elude police. Social media reaction was fierce. One reader wrote, "I definitely don't trust white men. How callous and bold! He's done this before!"
Another person chimed in with, "TWO ON THE BUS & A BUS DRIVER. BLACK WOMEN, DO YOU NOT THINK OF YOUR SECURITY AT THIS POINT? WHO SAT THERE FIRST? WHO IS SECOND? BLACK WOMEN, AT THIS POINT YOU GET THE HELL OUT OF THAT SPOT. MOVE CLOSER TOWARDS THE BUS DRIVER 'BY ANY MEANS NECESSARY.' DO YOURSELF JUSTICE."
A third reader added, "The bus driver should be held accountable as well because how could he not look into a noise on the bus. He is supposed to be aware of what's happening on his bus at all times. That's part of the job."
Sadly, runnin' afoul of the law is nothin' new to Joshua.
He was arrested twice within a two month span and he killed Diane three days after gettin' out of jail.
Watch the sad report and interviews.