Landlord shot & killed by tenant during an eviction
Landlord killed by tenant.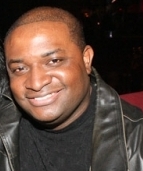 Blog King, Mass Appeal
RHODE ISLAND — The adventures of Pookie & Ray Ray continue. Residents of Providence, Rhode Island are in mourning after 35-year-old landlord Jennie Jensen was shot dead while attempting to evict one of her tenants. The femicide transpired January 30th around 2 p.m. at her apartment building on Prudence Avenue. According to police reports, convicted felon Rufus Watson was living in his cousin's unit on the third floor but Jennie wanted him gone because he paid no rent. When Rufus ignored multiple requests, Jennie and two armed men — one of 'em being her brother — went to the apartment to throw his ass out. Rufus was waiting inside with an AR-15 style rifle. When one of the men kicked in the door, Rufus opened fire — striking Jennie. "Everybody just heard three to four gunshots go off and then after that it was just kind of crazy," a neighbor said.
Jennie was rushed to the hospital where she died from her injuries. Rufus was arrested and charged with murder. He's also facing gun charges because AR-15s are illegal in Rhode Island. Social media reaction was wild. One reader wrote, "She should've got the Sheriff to serve him eviction papers then use the court system to get him out." Another chimed in with, "Why in the hell did they kick in the door? They ain't the police." A third person added, "Where was her copy of the key?🔑"
Rufus, a 36-year-old drug addict, told investigators he acted in self-defense.
Did Jennie overstep her bounds?
Was the shooting justified?
Watch the sad report and interviews.
Share your thoughts.