Strip Club DJ hired his best friend to kill his loving wife
Wife killed by hubby's hitman.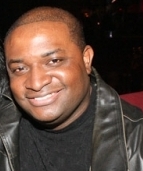 Blog King, Mass Appeal
ATLANTA — The adventures of Pookie & Ray Ray continue. YouTube vlogger Leah Gordone released the murderous documentary of Tiffany Pugh who was buried 6-feet deep after her DJ husband, Andre Pugh, hired his best friend — Adrian Harley — to kill her. The femicide transpired in Atlanta, Georgia on November 23, 2014. But the case was delayed several years. Andre was sentenced to life without parole in October 2018. Adrian received the same punishment in October 2022. According to police reports, Tiffany told Andre she was tired of him cheating and wanted a divorce. Rather than respect her wishes, Andre remunerated Adrian as a hitman. Turns out, Tiffany was blessed with pecuniary resources and owned a couple of properties. The mother of two also had a lucrative life insurance policy. Andre was next in line to inherit everything she had. On the night of the murder, Adrian broke into Tiffany's residence and shot her while she was in bed. One of the kids found her cadaver.
Andre was working at the strip club and he used that as an alibi.
Adrian tried to delude police by staging the crime as a burglary. But, thanks to forensics, detectives found corroboration that proved otherwise. Andre and Adrian were arrested two weeks later and charged with murder. Both were pallbearers at Tiffany's sepulture. Adrian was the best man at the wedding. Ain't that a bitch? Social media reaction insinuated homo deportment.
One viewer wrote, "Adrian was Andre's boyfriend."
Another chimed in with, "They were more than friends and it's super obvious!"
A third observer added, "This was a love triangle. The husband and his friend were sleeping together. It's Atlanta and I'm convinced." 
Tiffany, a Clark Atlanta University graduate, was a commodity manager at Delta Air Lines.
Andre was one of her employees.
Do you sense gay activity?
Did Andre get his salad tossed?
Watch Tiffany's documentary and Fatal Attraction episode.
Share your thoughts.