Woman caught red-handed stealing wig from customer
Wig thief caught red-handed.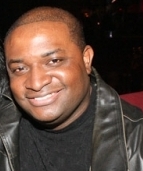 Blog King, Mass Appeal
ATLANTA — Ladies be careful. A coiffure mugger is on the loose. A viral video shows a kleptomaniac gettin' caught red-handed purloining a woman's wig. The ladies appeared to be egressing a fitness center when the larceny encounter took place. "Excuse me," the accuser said after chasing down the thief. "Stop running. You heard me. Did you see her wig?" The klepto replied, "You don't have to come outside with this energy. I don't have no wig. I don't need no wig, clearly." The accuser then snatched the thief's bag and, lo and behold, the spurious mane was stashed inside. "You did it!" the accuser yelled as the thief took off running. Babygirl must've been a track star in school 'cause there was no catching her. The roadrunner ain't got sh*t on her. Social media reaction was hilarious. One commenter wrote, "So, what are women, WITHOUT the wigs, the cumbrella eyelashes, the fake nails?? Not to mention the bbl, the silicone tits, and the botox?? Are they still 10s??"
Another chimed in with, "Wig thief cut that corner smooth as f*ck. She hit the gas 0-100 real quick." A third person added, "As a white dude, I never understood the black lady wig culture!🤡💁‍♀️😅 It's such a big thing. I don't know why! Literally don't y'all know men don't like pulling your whole scalp off when you bangin!👴🏻" Are wigs really worth stealing? Are they that expensive?
Watch the mortifying clip.
Share your thoughts.