New Heights: Coach Reid finally makes appearance

Big Red joins New Heights.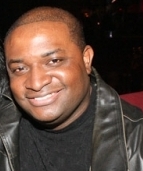 Blog King, Mass Appeal
KANSAS CITY — It's about time! Andy Reid, head coach of the Super Bowl champion Kansas City Chiefs, appeared on Episode No. 38 of Travis and Jason Kelce's "New Heights" podcast to confabulate football and… gymnastics. That's not a misprint. Coach Reid's appearance is nothin' short of special because he brought both brothers into the NFL. The cheeseburger lover helped draft Jason in 2011 when he was head coach of the Philadelphia Eagles. Travis was selected by the Chiefs two years later. Donning his signature Hawaiian shirt, Big Red surprised everybody when he revealed he was once a gymnast and, get this: He did backflips for the ladies. "Believe it or not, I took a gymnastics class," Coach Reid told Travis and Jason. "We did the trampling and the backflips into the pit. So I'm in college — and you know all the pretty girls were on the gymnastics team, and I had to do it right in front of them… Those days are over, though."
Coach Reid, 65, also recalled Travis being a pain in the ass his first few seasons in league.
But it was hardly a surprise.
After all, as a sophomore at the University of Cincinnati, Travis was kicked off the team for failing a drug test.
Then pundits labeled him a hot-headed narcissist prior to the draft.
But, because of his talent, Travis remained the No. 1 tight end on the Chiefs draft board. "He actually was the first one. That was a slam-dunk: he was going to be a Chief," Big Red recounted. "[But] I was hoarse with him. For the first five years, it was a war. But the last five years have been unbelievable." Speaking of war… the Chiefs have appeared in 3 of the last 4 Super Bowls, winning two.
When asked which championship was sweeter, Coach Reid said Super Bowl LVII.
"I think it did feel better actually, and it wasn't because it was the Eagles," he explained.
"That's not the reason. The first one was a whirlwind, everything was moving fast, and then the second one was weird because of COVID — and we lost. And then the third one, you were able to kind of step back and take everything in. You still know that there's a challenge ahead of you coming up for the season, but you're able to enjoy it for that moment there… and I'll remember that part, where the first one is a little bit foggy."
New Heights airs every Wednesday.
Watch Big Red keep it 💯.
Share your thoughts.