A Dating Crisis: Bachelors eschew American women
American women not wanted.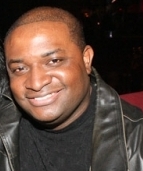 Blog King, Mass Appeal
LOS ANGELES — The lyrics to Lenny Kravitz's "American Woman" go like this: "American woman. Stay away from me. American woman. Mama, let me be. Don't come hangin' 'round my door. I don't wanna see your face no more. I got more important things to do. Than spend my time growin' old with you." Ouch! Lenny's song came out in 1998. But it's still relevant because a viral video shows a modern chick bemoaning the fact that, since COVID, men are no longer interested in dating American women. It's her assertion more bachelors are purchasing passports and traveling overseas to find wives. Mail-order brides are also in high demand. "We're in a dating crisis," she said. "Relationships are down 50 percent." Yikes! Social media reaction was wild. One commenter wrote, "There is no dating crisis. There is a transfer of funds crisis. If men are not dating then there's no child support, no divorce, and no alimony."
Another person chimed in with, "American women have made it very clear they are strong and independent and do not need no man… so we have listened. Either men are totally avoiding relationships and going their own way or some are finding more traditional women in Asia. The men who occasionally date American women are doing it just for fun… that's it. Western women are worth nothing of value to a man. So we act accordingly."
A third viewer added, "Living debt free, being able to relax, pursue hobbies and not have to deal with their BS is really priceless."
Has narcissism and feminism doomed American women?
Is there hope for the U.S. dating scene?
Watch the video.
Share your thoughts.