Slave Trade: Women raped, Mandingos were degraded
Slaves were treated like sh*t.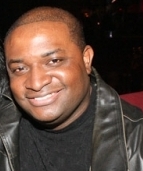 Blog King, Mass Appeal
WASHINGTON — Where's Django when you need him? Black Journals released a documentary that reveals a series of disturbing facts that schools didn't teach us about slavery. Africans, of course, were brought to America and held captive. They worked from dusk to dawn with no breaks, no lunch and no remuneration. Unpaid labor included rice, cotton and sugarcane harvesting. Slaves were nothin' short of bovine. "Ever imagine what it feels like to have your dignity ripped from you. To have no control over your life, body and fate," the narrator said. "This is what African captives went through during the dark Transatlantic Slave Trade era. Unfortunately, the inhumane treatment, torture and degradation only worsened after the slave trade was abolished. Women were forced to undergo the trauma of repeated rape by their enslavers, overseers and stockmen to begin a dastardly program that continues to shock the world over two hundred years later."
"Young children were separated from their mothers to be resold into slavery," the narrator continued. "Men were degraded and treated with disdain to keep them active. The ones bold enough to escape were chased down like dogs by overseers and drivers." The narrator also said black women were forced to reside in slave breeding farms where they were required to have 20 children apiece to procreate future slaves. Ain't that a bitch? Mandingos were often traded away from their families, never to be seen again.
Massa also tortured 'em in front of other slaves to sex an example.
Social media reaction was vicious.
One commenter wrote, "Anyone who treats people like that are animals."
Another chimed in with, "Most brutal crimes against humanity were committed by white people."
A third viewer added, "I have a story of my own, about a horrific experience of my great-great grandmother, who was a slave in Texas. Her slave master was one of those types, who allowed slaves to breed at a certain time of year. Well, my great-great grandmother was impregnated outside of her slave master's 'time window.' So, as punishment, when she went into labor, she was forced to squat over a hole in the ground and beaten, until the baby fell out of her, into the hole. Then after cutting the umbilical cord, the baby was buried alive. How's that for some 'good ole' American history? It's been to my understanding, that there are those who want to virtually criminalize the teaching of African-American history and racism in the U.S., referring to it as 'Critical Race Theory,' which is a misnomer, inasmuch as, these are solely historical facts. Not a theory of any sort. This banning of teaching the atrocities that the U.S. government committed against Africans and African-Americans, is close enough to the burning of books in Nazi Germany."
Watch the explosive documentary.
Share your thoughts.