White dude hammers black community over Malcolm X

White man scolds black community.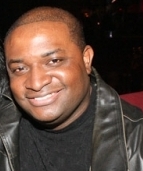 Blog King, Mass Appeal
WASHINGTON — If you're a fan of Dr. Martin Luther King Jr., got bad news. A viral TikTok video shows an exasperated white man lambasting African Americans for not listening to Malcolm X. And, because we didn't take heed, it's his assertion illegal immigrants have taken over the black community. The fiery Republican, who uses the moniker Tom Patriot, also accused white liberals of inveigling negroes into voting Democrat. "I've been warning you black folks for years," he said. "The white liberal politician is your f*cking enemy! Malcolm X said it in '65 in a speech. 'The white liberal is the black man's enemy. He's a fox. He's a sneaky f*ck. He says that he's going to help you for his own personal agenda. But, yet you'll keep voting for these white f*cking liberal politicians that don't give a f*ck about you! Hopefully, this wakes your f*cking ass up!" Ouch!
Social media reaction was venomous. One commenter wrote, "Who in the hell does he think he is??? Neither Republicans or Democrats will do anything for us!" Another chimed in with, "Ask him how he feels about reparations and watch his true feelings come out." A third viewer added, "I'm voting Democrat next election! Republicans do nothing but talk ! Let's destroy America together!"
Watch Tom's explosive clip titled "Wake the fuk up!!"
Share your thoughts.