Olivia Alexa reveals clever tactics women use on men
Olivia reveals women's tactics.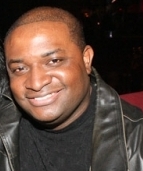 Blog King, Mass Appeal
DALLAS — A viral video shows relationship vlogger Olivia Alexa revealing a sextet of manipulation tactics women use to control men. In other words, Western babes love to play games — forcing bachelors to purchase passports and travel overseas to find wives. As men, we should thank Olivia for exposing the diabolical, narcissistic deportment of American popsies. "Women have very dark manipulation tactics they use to control you and you're probably not even aware of it," the prepossessing redbone explained. "Women are masters of psychology and a lot of them use these six tactics I'm about to share with you." The manipulative six are: 1) Withdrawal. 2) Mirroring. 3) Guilt. 4) Hot & Cold Method. 5) The Power of Suggestion. And, 6) Love Bombing. "Women know how to have you worrying, blaming yourself, etc., while they're all smiles," Olivia shared.
"Guys have almost been programmed to believe that if their lady is keeping to herself then something must be wrong. Your brain automatically goes into panic mode and you start thinking if you missed her birthday, or anniversary, or if it's something else that you forgot or did wrong. Next thing you know, you're trying to make up for something that you didn't even do to begin with."
Damn, ain't that a bitch?
Social media reaction was vicious.
One commenter wrote, "Only simps and weak men put up with their nonsense."
Another viewer added, "I've been happily divorced for 10 years. I don't need a lying, gaslighting narcissist. Peace and quiet are priceless."
Is it time for American women to quit playin' games?
Should more men purchase passports?
Watch Olivia keep it 💯!
Share your thoughts.