Nuggets take down Heat to collect franchise's first title
Nuggets are world champions.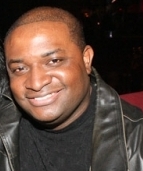 Blog King, Mass Appeal
DENVER — For the first time in Mile High history, the Denver Nuggets are world champions! Two-time MVP Nikola Jokic scored 28 points to go along with 16 rebounds. His partner-in-crime, star point guard Jamal Murray, contributed 14 points and 8 assists to help the Nuggets defeat the feisty Miami Heat 94-89 in Monday night's Game 5 of the NBA Finals — giving the franchise its first Larry O'Brien Championship Trophy in 47 years of existence. "The job is done, and we can go home now," said a relieved Jokic who won Finals MVP honors. "They are a great team. … An amazing team that I respect a lot. It was an ugly game; we couldn't make shots. But in the end, we figured it out, how to defend. They scored [89] points, and that's how we won the game." Nuggets head coach Michael Malone echoed a homogeneous sentiment.
"All the hard work, all the sacrifice, all the dedication, all culminated with us winning a championship," he said.
"But I got news for everybody out there: We're not satisfied with one. We want more. We want more."
Nuggets forward Michael Porter Jr., who couldn't hit the broad side of a barn the entire series, finally came alive. The former University of Missouri star rose from the dead to deliver 16 points, 13 rebounds and 3 assists. It was by far his best game of the series. "My jumper was broke all series. I didn't play well offensively. [But] I just kept playing hard," Porter explained.
"All you can control is your effort."
Nuggets rookie Christian Braun, who won a national championship with the Kansas Jayhawks last year, had a fantastic series.
He scored 7 points off the bench.
Heat forward Jimmy Butler led his team in scoring with 21 points.
Sidekick Bam Adebayo chipped in 20.
Vegas oddsmakers have already listed the Nuggets as the favorite to win next year's title.
Watch highlights and the trophy presentation.
Share your thoughts.