Chiefs invade White House

Chiefs finally visit White House.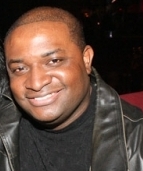 Blog King, Mass Appeal
WASHINGTON — President Joe Biden delivered a panegyric Monday afternoon on behalf of our Kansas City Chiefs for winning Super Bowl LVII. The Chiefs defeated the Philadelphia Eagles 38-35. It's the first time a reigning NFL champ has visited the White House since COVID. The Chiefs called off their trip in 2020. "It's been a long wait to stand before you," head coach Andy Reid said, referring to the cancellation. "We're fired up. We missed the first one due to COVID but we are here strong, man. Kansas City strong." President Biden paid tribute to Chiefs matriarch Norma Hunt, 85, who passed away on Sunday then commended the team for "dominating the league" despite the fact his wife — First Lady Dr. Jill Biden — wasn't happy that her beloved Philadelphia Eagles lost on Super Bowl Sunday. Jill was so pissed, she skipped the ceremony. The Commander-in-chief also extolled the Chiefs for "working together as a team" while striving to "bring out the best in each other."
It's Sleepy Joe's assertion the Chiefs remind us who we are as Americans. "We are the United States of America and there's nothing beyond our capacity when we do it together like these guys behind me," Biden said. Coach Reid choked up a few times during his speech. He was obviously emotional about Norma's quietus. But that didn't stop Big Red from thanking the Chiefs organization, coaches and players for doing "a phenomenal job" this season. He also praised Chiefs fans for their perpetual support of the team.
"It's at home, it's on the road, you're the best fans in the business," Coach Reid said.
"I'm proud to be the coach of the Kansas City Chiefs."
The ceremony's comedy relief came when Travis Kelce attempted to deliver an oration of his own. As soon as the All-Pro tight end stepped to the mic and said, "So, I've been waiting for this…," his buddy Patrick Mahomes jokingly yanked him away from the podium before he could call somebody a "Jabroni." Towards the event's cessation, Mahomes and Kelce joined President Biden on stage for photos. They also gave POTUS an authentic No. 46 Chiefs jersey because… well… he's the 46th President of the United States. Duh!
Fun Fact: Norma, Lamar Hunt's widow, is the first woman in U.S. history to attend every Super Bowl.
Watch KC's White House visit in its entirety.
Share your thoughts.