Carlee Russell situation is similar to Jussie Smollett
Carlee Russell in hot water.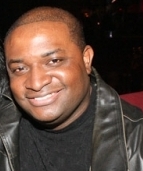 Blog King, Mass Appeal
BIRMINGHAM — Carlethia "Carlee" Russell has something in common with Jussie Smollett and Sherri Papini. That's because the 25-year-old nursing student caused an uproar when she came up missing last Thursday only to show up Saturday night completely unscathed. Carlee returned home on foot after she disappeared on a highway in Birmingham, Alabama. Her car was left abandoned. Prior to vanishing, the mendacious black chick called 911 to report a toddler sauntering along the interstate. But the Hoover Police Department couldn't confirm if a child present. Carlee later told investigators she was abducted by a coterie of white human traffickers who tied her up and put her into an 18-wheeler. She claimed they drove her around, fed her Cheez-its, and painted her nails. Carlee said after she escaped, she ran through the woods until she reached her neighborhood.
But doorbell camera footage shows Carlee casually walking until she gets close to her residence where she starts sprinting, flailing her arms, and actin' a damn fool. Rather than search for abductors, authorities launched a probe into Carlee's deportment and they're prepared to charge her with falsely reporting an incident — a Class A Misdemeanor. Carlee's family hired defense attorneys just in case. "Carlee has given detectives her statement and hopefully they are pursuing her abductor," the family said.
Carlee said one of the kidnappers donned an orange coiffure.
She claimed they made her strip naked.
But she was allowed to keep on her socks because one of 'em had cash inside.
Prior to her disappearance, Carlee researched Amber Alerts and Greyhound Bus ticket prices.
She also watched the movie "Taken."
Scuttlebutt has it Carlee's boyfriend cheated with a big-booty stripper and she sought reprisal by making him jealous.
Watch the press conference, see traffic footage and listen to the 911 call.
Share your thoughts.