Simp killed cosmetologist when police officers arrive
Cosmetologist brutally murdered.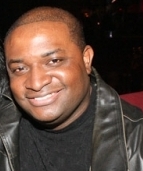 Blog King, Mass Appeal
SACRAMENTO — Damn, western popsies are droppin' like flies. Viral Crimes released the murder documentary of 23-year-old Chanell Brown who was shot execution-style by her boyfriend, 25-year-old Earnest Easterling, because she broke up with him. The femicide transpired outside their apartment around midnight on October 27, 2019 in Sacramento, California. According to police reports, Earnest crashed his car into a tree after having contretemps with Chanell. Then he brandished a gun and started beating her, blaming her for the accident. The entire ordeal was captured on video. Neighbors called 911 then rushed to Chanell's aid. "You got the police called on me, I didn't do sh*t," Earnest yelled. Chanell implored spectators to return home. "Lock your door," she told 'em. "Lock it!" Seconds later, Sheriff deputies arrived and Chanell put her hands up in an attempt to protect her boyfriend. Rather than express gratitude, Earnest shot Chanell multiple times at point-blank range.
Deputies returned a barrage of bullets, killing Earnest.
Chanell's family knew she was a victim of domestic violence. But they couldn't do sh*t about it. "She had distanced herself from family," sister Kevonna Brown told reporters. "She moved away." Social media reaction was fierce. One commenter wrote, "The way I look at it, it's always the woman's fault for domestic violence, cause y'all start it by getting with crazy-ass men to begin with. Y'all like drama and live in a fantasy world. And the majority of the time, y'all end up dead. It is what it is. On to the next one."
Another viewer added, "She was too pretty for him."
Chanell was an entrepreneur with her own cosmetics line.
Earnest once served in the military but he's been a bum ever since.
His own family gave up on him.
Chanell stayed with the simp, believing she could change him.
Watch the documentary and disturbing footage of the incident.
Share your thoughts.