Bronny James had a heart attack during USC practice
Bronny suffered cardiac arrest.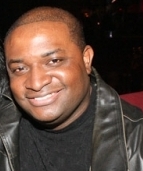 Blog King, Mass Appeal
LOS ANGELES — Bronny James, the eldest son of NBA superstar LeBron James, scared the hell outta everybody when he collapsed on the basketball court Monday morning. The highly touted USC freshman had a heart attack during a workout at the Galen Center. "Yesterday, while practicing, Bronny James suffered cardiac arrest," said a family spokesperson. Team doctors rushed to Bronny's aid and paramedics were called. The 18-year-old phenom was transported via ambulance to Cedars-Sinai Medical Center where, after a brief stint in the intensive care unit, he was released Tuesday morning. A full recovery is expected. "LeBron and Savannah wish to publicly send their deepest thanks and appreciation to the USC medical and athletic staff for their incredible work and dedication to the safety of their athletes," the James family said in a statement.
How soon Bronny will return to the Trojans, if at all, remains to be seen. But doctors are optimistic because of his age. "Even for a young, healthy athlete, being out of the ICU already is pretty good," said Dr. Cheng-Han Chen, interventional cardiologist and medical director of the structural heart disease program at MemorialCare Saddleback Medical Center in Laguna Hills.
Social media reaction was melancholic.
One commenter wrote, "Sad day for Americans to hear that young people are having health problems in their prime."
Another chimed in with, "Reminds me of Hank Gathers in 1990."
A third person added, "Not everyone responds to vaccines the same way."
According to the American Heart Association, more than 350,000 young people will suffer cardiac arrest this year.
Roughly 90 percent will die.
Yikes!
Should Bronny quit basketball?
Watch the disturbing report and listen to the 911 call.
Share your thoughts.