Jackson Mahomes guilty? Victim regrets calling 911

Sexual assault victim scared.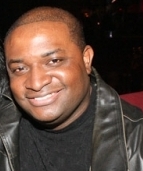 Blog King, Mass Appeal
OVERLAND PARK — In the Netflix sports series "Quarterback," Kansas City Chiefs icon Patrick Mahomes had an awkward exchange with his brother — Jackson Mahomes — after his wife gave him a good luck kiss on the sideline prior to opening kickoff (see Twitter video below). You can tell Patrick wants nothin' to do with his TikTokin' sibling who was thrown in jail for three felony counts of sexual assault. Jackson, 23, grabbed Aspen Vaughn by the neck and shoved his tongue down her throat. Aspen, 40, owns an upscale restaurant in Overland Park, Kansas. Jackson's kiss took most of us by surprise because we all assumed he was full-blown, Liberace gay. Nevertheless… Aspen raised eyebrows the other day when she said she regrets the 911 call that went out in February and Jackson's kiss was blown way outta proportion. Since filing charges in May, Aspen's restaurant has been vandalized and she's lost 75 percent of her business. You can tell she's scared as hell.
That's brotherhood. pic.twitter.com/6xHarnie6K

— Barstool Sports (@barstoolsports) July 18, 2023
"We feel like we're stuck in a situation that we didn't put ourselves in. It's heartbreaking, it's exhausting," Aspen told reporter Malik Jackson of Fox 4 News. "We just want our lives back. I think that's the biggest thing, just go back to normal." Social media reaction was skeptical. One commenter wrote, "I'm sure the change of heart has nothing to do with the loss of business and harassment."
Another person added, "Sounds like witness tampering to me." 
Jackson is friends with Aspen's stepdaughter who works at the restaurant.
Do you think there's more to this story?
Watch Aspen's interview and Jackson's kiss.
Share your thoughts.