Actress Leah Remini suing Scientology fo' harassment
Leah suing Church of Scientology.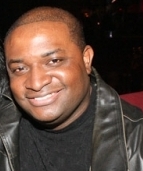 Blog King, Mass Appeal
LOS ANGELES — Don't be surprised if Leah Remini ends up on the back of a milk carton. That's because "The King of Queens" actress is suing David Miscavige and the Church of Scientology for harassment, stalking, defamation and emotional distress. Leah, 53, was a longtime congregant until she walked out in 2013 — claiming Scientology's "mob-style operations and attacks" have "significantly" impacted her life and métier. Then she produced an anti-Scientology docuseries that ran for three seasons, winning two Emmy Awards. Leah filed the lawsuit Wednesday afternoon in California Superior Court, then tweeted the rationale behind the claim. "After 17 years of harassment, intimidation, surveillance, and defamation, I am filing a lawsuit against Scientology and David Miscavige," she wrote. "While advocating for victims of Scientology has significantly impacted my life and career, Scientology's final objective of silencing me has not been achieved."
"While this lawsuit is about what Scientology has done to me, I am one of thousands of targets of Scientology over the past seven decades," Leah continued. "People who share what they've experienced in Scientology, and those who tell their stories and advocate for them, should be free to do so without fearing retaliation from a cult with tax exemption and billions in assets."
Social media reaction was supportive.
One commenter wrote, "Go get them bastards!"
Another chimed in with, "Give 'em hell Leah!"
A third person added, "YOU GO GIRL!!!! I support YOU… Scientology is an EVIL CULT!!! L. Ron Hubbard is in HELL RIGHT NOW!!!"
David's wife, Michele Diane "Shelly" Miscavige, has been missing since 2007.
Leah believes he's culpable for her disappearance.
"Where is Shelly?" she asked.
Watch the explosive report.
Share your thoughts.