Pee-wee Herman is dead following bout wit' cancer
Pee-wee Herman dead at 70.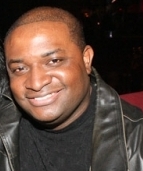 Blog King, Mass Appeal
LOS ANGELES — "I know you are, but what am I?" Paul Reubens, the '80s actor who amused children as Pee-wee Herman, kicked the bucket on Sunday. He was 70. Paul died following a fierce bout with cancer. "Last night we said farewell to Paul Reubens, an iconic American actor, comedian, writer and producer whose beloved character Pee-wee Herman delighted generations of children and adults with his positivity, whimsy and belief in the importance of kindness," his rep said in a statement. "Paul bravely and privately fought cancer for years with his trademark tenacity and wit. A gifted and prolific talent, he will forever live in the comedy pantheon and in our hearts as a treasured friend and man of remarkable character and generosity of spirit." Realizing his days were numbered, Paul left a note apologizing to fans for keeping his cancer diagnosis a secret. "Please accept my apology for not going public with what I've been facing the last six years," he wrote. "I have always felt a huge amount of love and respect from my friends, fans and supporters. I have loved you all so much and enjoyed making art for you."
Paul, if you recall, was thrown in jail after an undercover detective busted him having an onanism in a movie theater on July 26, 1991. Yep, Pee-wee jerked his Pee-wee in public. The good news is he was watching an adult film satiated with voluptuous popsies with fat asses and big titties. So we can't blame him for jackin' off. Paul starred in "Pee-wee's Big Adventure" and "Pee-wee's Playhouse." He also had a popular rap song and his own dance in the '90s.
Paul, RIP.
Share your thoughts.