Joan Rivers death tied to calling Michelle a 'tranny'
Joan Rivers knew the truth.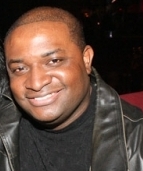 Blog King, Mass Appeal
NEW YORK — Damn, she was telling the truth. "Just In" released the documentary of comedienne Joan Rivers who suffered a mysterious death two months after saying the Obama family is full-blown, Liberace gay. Now we realize there's veracity to her claim. That's because quondam President Barack Obama wrote a love letter to his ex-girlfriend in 1982 admitting he makes "love to men daily, but in the imagination." A redacted portion of the epistle went viral a few days ago. Joan dropped the bombshell on July 4, 2014. Prior to that, she officiated a same-sex wedding. "Do you think that the United States will see the first gay president?" a photographer asked. "We already have it with Obama," Joan replied. "You know Michelle Obama is a tranny. We all know it." In September 2014, during a routine medical procedure, Joan died from low blood oxygen. She was 81.
Many people believe the Obamas were complicit in Joan's quietus. "In my opinion, it was 100 percent preventable," said her daughter, Melissa Rivers. Sadly, her mom ain't the only one to get a dirt nap. The Obama family's personal chef, Tafari Campbell, died of accidental drowning just days after he revealed plans to publish a tell-all book exposing Barack's homosexuality.
Tafari was paddleboarding on July 23rd at a lake on Martha's Vinyard. Next thing you know, that n*gga came up missing. Tafari's cadaver was ultimately washed up on shore. But scuttlebutt has it he suffered head injuries and Barack's "personal coroner" conducted the autopsy. Ain't that a bitch? Gayness within the Obama family is America's worst kept secret. Barack has called his wife "Michael" multiple times in public which, as far as I'm concerned, is enough corroboration. See, a straight man will never, ever call his woman a n*gga's name. It's impossible. And, while dancing on The Ellen DeGeneres Show, you can see Michelle's phallus bouncin' up and down underneath some white trousers.
Lord have mercy.
Has Joan been vindicated?
Can the Obamas be trusted?
Watch the explosive documentary.
Share your thoughts.