CDC recommends drug for homosexual men after sex
CDC recommends drug for gays.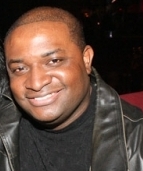 Blog King, Mass Appeal
ATLANTA — If you're a homosexual man (like Travis Kelce) out here copulating with chicks with d*cks (like Taylor Swift) without a condom, we have exciting news! The Centers for Disease Control (CDC) recommends the ingestion of a tetracycline antibiotic called "Doxycycline" immediately after sex to prevent catching Chlamydia, HIV, Gonorrhea and Syphilis. The drug is sort of like a morning-after pill, except it hopes to prevent gay men from spreading sexually transmitted infections (STI). Isn't that cool? But, there's a catch. Fudge packers must manducate one 200mg dose within 72 hours of bustin' a nut for the drug to work. "The purpose of the proposed guidelines is to provide updated clinical guidance for healthcare providers to inform the use of Doxycycline PEP for preventing bacterial STI infections," said Dr. Jonathan Mermin, director of CDC's National Center for HIV, Viral Hepatitis, STD & TB Prevention. "The number of syphilis cases in the United States are at their highest level in over 50 years. The nation needs new tools to prevent STIs."
Social media reaction was Icy Hot. One commenter wrote, "I'm gay and I'm HIV positive." Another person added, "I've never known a straight man to have HIV." About 500 gay men were used as lab rats during a clinical research study and the drug worked on two-thirds of 'em. Not bad. Hell, better than nothin.' But, you can't purchase Doxycycline over the counter. A prescription is required. Common side effects include yellow teeth, halitosis, nausea, vomiting, a mangled phallus and skin photosensitivity.
Are gay men more at risk of contracting diseases than straight guys?
Are STIs a punishment from God?
Share your thoughts.