Old, evil husband had wife killed because of cheating
Wicked old man had wife killed.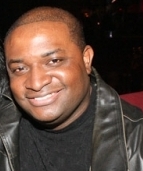 Blog King, Mass Appeal
PORTLAND — When gold digging goes fatally wrong. Horrendous Crimes released the murder documentary of 32-year-old Tonia Hamilton-McDonald who was stabbed to death by a contract killer for cheating on her husband, 67-year-old Everton "Beachy Stout" McDonald. The femicide transpired on July 20, 2020 in Portland, Jamaica. Everton, a prominent businessman with deep pockets, married Tonia when she was only 19. He was 52. Tonia was young and comely. Everton is nothing short of grotesque. So she clearly wanted him for his money. Everton accused Tonia of adultery for years and, at times, he became physically abusive. One time, he slammed her head against a wall. The domineering sugar daddy eventually hired private investigators to follow Tonia and there's video corroboration of her canoodling with a paramour closer to her age.
Rather than file for divorce, Everton employed his best friend — Denvalyn "Bubble" Minott — to give Tonia a dirt nap. The fee was a cool $3 million. But there were stipulations. For instance, guns couldn't be used and headshots weren't allowed. Instead, Everton ordered Denvalyn to effectuate Taylor Swift's "Death by a Thousand Cuts" to ensure Tonia suffered a lengthy, excruciating quietus. Here's where things got tricky: Denvalyn, 56, ended up f*cking Tonia and he developed a profusion of strong feelings for her.
He simply didn't have the heart to carve her like a turkey.
So Denvalyn subcontracted 30-year-old Oscar "Tiny" Barnes to carry out the murder-for-hire plot. On the day of the homicide, Denvalyn and Oscar drove Tonia across town in a Toyota Axio motorcar. They were supposed to take her to get a gun for protection. But it never materialized. They pulled over on a deserted road in Sherwood Forest. Denvalyn egressed the vehicle because he couldn't stand to watch what was about to transpire.
Oscar grabbed Tonia by the neck and stabbed her multiple times in the torso. Then he slit her throat and set the car on fire. Denvalyn's bitch-ass watched from afar. The stabbing was so acute, Tonia's chest cavity was exposed. Her final words were: "My mother warned me!" Denvalyn and Oscar were arrested and charged with murder. Then they snitched on Everton and he got arrested. Now all three will spend the rest of their miserable existence behind bars.
Everton is also charged with the cold case murder of his first wife, 50-year-old Merlene McDonald, who was gunned down in 2009.
Tonia knew they were married.
Yet, she continued to have an affair with Everton.
Many people believe Tonia was complicit in Merlene's demise.
Do you agree?
Watch the explosive documentary.
Share your thoughts.