Lady killed by man she met online during their 1st date
Popsy killed on the first date.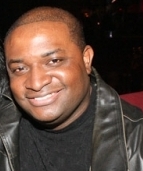 Blog King, Mass Appeal
ATHENS — When online dating goes fatally wrong. YouTube vlogger Anna Solves released the murder documentary of 21-year-old Eleni Topaloudi who was raped and tortured by a man she met on Facebook and, get this: She was killed on their first date. The femicide transpired on November 27, 2018 in Athens, Greece. Eleni, who was sick and tired of being alone, received a Facebook message from 19-year-old Aleksandër Luca — an Albanian immigrant who lived nearby. The horny teenager pulled into Eleni's apartment complex around 10 p.m. to pick her up. But he wasn't alone. Aleksandër was accompanied by his Greek friend, 20-year-old Manolis Koukouras, who was chillin' in the back seat. Eleni anticipated a one-on-one tryst. She felt a third wheel would only get in the way. But she went along with it anyway to eschew being rude.
Manolis comes from a very wealthy family. They own 60 percent of the real estate in Greece, and that includes businesses and restaurants. So instead of taking Eleni to a bistro, the fellas inveigled her into joining them at a summer house owned by Manolis' parents. Eleni never stood a chance. As soon as she got inside, the predators raped her, beat her with a clothes iron, stabbed her multiple times, then dumped her into the sea. Eleni's corpse was found by two fishermen 24 hours later.
Aleksandër and Manolis were arrested and charged with murder. The trial lasted 2 years mainly because Manolis' parents expended boatloads of mazuma to keep him out of jail. First, they coerced court members into recruiting an all-male jury. Then, they had the female prosecutor ambushed while she was headed home. Fortunately, the tactics weren't enough to sabotage the case.
That's because two female victims from the past testified against Aleksandër and Manolis.
Turns out, both have a history of victimizing women.
The jury had heard enough.
Ditto for the judge.
Aleksandër and Manolis were convicted and sentenced to life in prison.
To add sodomy to incarceration, both were raped by inmates which goes to show karma is a bitch.
One mo' thing.
Call it déjà vu but in 2017, Eleni was offered a ride by three men at a party.
Instead of taking her home, the fellas took her to a secluded place and gang-raped her.
Eleni survived that lapse in judgment.
But she paid the price this time.
Watch the explosive documentary.
Share your thoughts.