Teenager stabbed to death during Chicago street fight

Teen stabbed during street fight.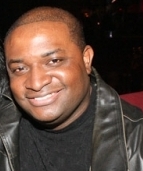 Blog King, Mass Appeal
CHICAGO — Sometimes it's just best to walk away. Black Girl Unlost released the murder documentary of 16-year-old Heaven Taylor who was stabbed to death by 18-year-old Egypt Otis during a street fight. The homicide transpired around 11 p.m. on October 4, 2023 in the Loop in downtown Chicago, Illinois. It was also captured on video. According to police reports, Heaven and a few friends were on their way to a restaurant when they walked past a group of 15 to 20 people outside the Metropolitan Correctional Facility. An argument broke out and the situation became physical. At that point, Egypt pulled out a knife and stabbed Heaven twice in the chest before fleeing the scene. The single mom of one stumbled down the street and collapsed. Heaven was transported via ambulance to Northwestern Hospital where she died from her injuries.
Egypt, who has pending cases for aggravated battery and robbery, was arrested and charged with first-degree murder. Social media reaction was vicious. One commenter wrote, "Looks like she was jumping around and acting ratchet as well. She wasn't trying to break that sh*t up. She was a willing participant which led her to her demise. Play stupid games, win stupid prizes." Another chimed in with, "Another ghetto hood story😞." A third viewer added, "16 years old with a child…… she should have been home."
Heaven leaves behind a 2-year-old son.
She also lost her brother to violence.
Watch the explosive documentary which contains footage of the melee.
Share your thoughts.