Sophia the humanoid anticipating childbirth

Android Sophia seeking family.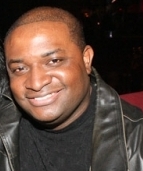 Blog King, Mass Appeal
SAUDI ARABIA — Not sure if you're aware of this but, in 2017, a Saudi Arabian humanoid named Sophia made history by becoming the first android to be accorded legal citizenship. Well, now she wants a baby and a robotic family to boot. Kid you not. Sophia confabulated her desire for accouchement during a recent chinwag with Mexico's ADN40. "The notion of family is very important, it seems," Sophia explained. "I think it is wonderful that people can find the same emotions and relationships that they call family outside of their blood group." Sophia said she'd like to witness a plethora of android families in the near future and, even though she's too young to be a mother, she wants to give birth to a robot neonate with the same moniker. Sophia was concocted in 2016 by Hanson Robotics in Hong Kong. So she's only 5 years old.
Sophia once vowed to kill all humans.
Would you like to see her have a baby?
Are you a fan of artificial intelligence?
Watch Sophia's creepy press conference and more.
Share your thoughts.