Antonio Brown got fired following temper tantrum

Antonio Brown out of a job.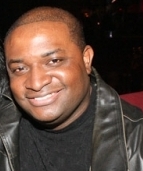 Blog King, Mass Appeal
NEW YORK — This week's "I F*cked Up A Good Job Award" goes to quondam Tampa Bay Buccaneers receiver Antonio Brown who quit on his team in the middle of Sunday's yawner against the New York Jets. Brown was caught on video strippin' half-naked during a third quarter temper tantrum on the visitors sideline at MetLife Stadium. The 33-year-old wideout also tossed his undershirt and gloves into the stands then waved to fans as he jogged shirtless to the locker room. They fired his black ass moments later. "He is no longer a Buc," Tampa coach Bruce Arians told reporters after the Buccaneers' 28-24 victory. "That's the end of the story. Let's talk about the guys that went out there and won the game." When asked what prompted Brown to blow a gasket, Arians said, "I'm not talking about him. He's no longer part of the Bucs." Quarterback Tom Brady called it a "difficult situation" for all involved.
If you recall, Brown was suspended by the Bucs for purchasing a fake COVID-19 vaccination card. He was recently reinstated. "We all love him. We care about him deeply. We want to see him be at his best," Brady bemoaned. "Unfortunately it won't be with our team. I think everyone should be very compassionate and empathetic toward some very difficult things that are happening."
Rumor has it Brown will never play in the NFL again.
Did CTE play a factor in his deportment?
Watch Brown lose his damn mind.
Share your thoughts.