Steph and Ayesha Curry monogamous and happy
Ayesha squashes swinger rumor.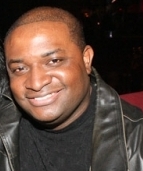 Blog King, Mass Appeal
SAN FRANCISCO — "It ain't no fun, if the homies can't have none." Rumor has it Ayesha Curry is relinquishing the derrière to other dudes as part of her "open marriage" agreement with Golden State Warriors star Steph Curry. But the 32-year-old cookbook author set the record straight with an Instagram troll on Monday, calling the swinger bavardage a goddamn lie. Ayesha claims there's no Will & Jada-esque eroticism transpiring inside their bedroom. Scuttlebutt be damned, she and Steph are 100% monogamous. "Don't believe everything you read," Ayesha said. "Do you know how ridiculous that is? Don't disrespect my marriage like that. Please and thank you." If you recall, last month, MSN reported Steph and Ayesha "have an open marriage." The news agency also said they have "side hookups."
Social media reaction was cutthroat. One fan wrote, "I bet she's the one who pushed for it? This what happens, fellas, you cannot satisfy a female. If God can't do it, we men don't stand a chance."
Another added, "Just goes to show fellas you can be tall, wealthy, an NBA first ballet Hall of famer, an entrepreneur, inspirational, but it's never enough for most of these modern women. I hope Steph got a prenuptial agreement. The open marriage just the final step before eventual divorce."
Steph, 33, and Ayesha got hitched on July 30, 2011.
They have three kids — Riley (9), Ryan (6) and Canon (3).
Is Ayesha tellin' the truth?
Should Steph be the only one tappin' that ass?
Share your thoughts.