NFL legend John Madden deceased at the age of 85

John Madden dead at 85.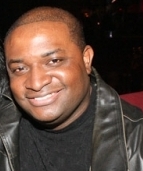 Blog King, Mass Appeal
PLEASANTON — Hall of Fame coach John Madden has migrated to that big gridiron in the sky. The television sportscaster turned video game icon kicked the bucket Tuesday morning. He was 85. Madden's agent — Sandy Montag — confirmed his quietus, saying he died at his home in Pleasanton, California. As head coach of the hated Oakland Raiders, Madden made it to seven AFC championship games and he won the Super Bowl following the 1976 season. The Raiders ain't done sh*t since. Madden's regular season record of 103-32-7 is good for a winning percentage of .759 — the best in NFL history. "Few individuals meant as much to the growth and popularity of professional football as Coach Madden, whose impact on the game both on and off the field was immeasurable," the Raiders said in a statement hours before owner Mark Davis lit the Al Davis Torch to pay tribute to Madden. "Tonight I light the torch in honor of and tribute to John Madden and Al Davis, who declared that the fire that burns the brightest in the Raiders organization is the will to win," Mark Davis said.
After retiring from coaching at age 42, Madden teamed up with Pat Summerall to form one of the greatest broadcast duos in sports history. The Madden video game debuted in 1988. It's been a hit ever since. Kansas City Chiefs quarterback Patrick Mahomes, who's on the cover of Madden NFL 20, tweeted, "Rest In Peace to a Legend! Prayers to the Madden Family. 🙏🏽"
Madden, RIP.
You're gone but not forgotten.