Jada Smith's grandmother taught art of masturbation
Jada's granny taught masturbation.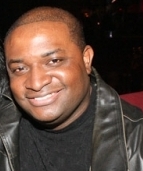 Blog King, Mass Appeal
LOS ANGELES — During a candid chinwag on her feminist Facebook series "Red Table Talk," Jada Pinkett Smith raised eyebrows when she said her grandmother — Marion Martin Banfield — taught her how to masturbate at the age of 9. Damn! The 50-year-old actress dropped the dildo bombshell in the presence of her 21-year-old daughter, Willow Smith. "My grandmother taught me about self-pleasuring because she wanted me to know that pleasure was from me," Jada explained. "She didn't want me to fall into the hands of a man, and if he gave me pleasure, to think that was him. And she taught me at nine. I gave myself multiple orgasms. I was really into it at one point. Just because I was in an exploration state and I was abstaining from men." Jada said she whacked off so much, she forced herself to stop. "I actually think I went through kind of an addiction, too, with it," she recounted. "And then one day, I was like, 'Enough. You're having five orgasms a day.'"
Social media reaction was fierce.
One fan tweeted, "Now we know why the kids are crazy."
Another added, "Can we just cancel her? I'm not even part of cancel culture but, goddamn, something needs to be done about this woman."
Do you agree with Jada?
Are men no longer needed in the bedroom?
Watch the alarming video.
Share your thoughts.