Regina King's son Ian Jr committed suicide at 26
Regina's son commits suicide.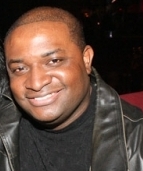 Blog King, Mass Appeal
HOLLYWOOD — Regina King's son, Ian Alexander Jr., committed suicide just hours after celebrating his 26th birthday. "Our family is devastated at the deepest level by the loss of Ian," Regina said in a statement. "He is such a bright light who cared so deeply about the happiness of others. Our family asks for respectful consideration during this private time. Thank you." An insider said Ian suffered from mental health issues for years. Mom tried to help but there's only so much she can do. "Regina loved that boy more than life itself," said the source. "She's devastated. We need to all pray for her." Regina and Ian have matching tattoos that read "unconditional love." When the actress turned 50 last year, Ian paid tribute on Instagram. "Happy birthday," he wrote. "So extremely proud of you and inspired by your love, artistry, and gangsta! To be able to watch you take this lifetime by its neck and make it yours is something i will forever be grateful for."
"But to have you as my mother is the greatest gift I could ask for," Ian continued. "To be all that you are while always having the time to be there, love and support me unconditionally is truly remarkable. The whole marvel universe ain't got sh*t on you, you're the real superhero! Love you mom! This day and everyday YO DAY!!"
Update: Retired running back Larry Johnson, who played seven seasons for the Kansas City Chiefs, claims Regina sacrificed Ian to get the Cincinnati Bengals into the Super Bowl. Now we know why Patrick Mahomes threw the AFC title game. "Ha, ha, ha, I told you!" Larry said via Instagram Live. "The reason why I picked the Bengals to win is because Regina King sacrificed her son and she's from Cincinnati. That's how they pick 'em."
Ian was Regina's only child, whom she shared with record producer Ian Alexander Sr.
Ian Jr. was a musician and DJ who performed under the moniker "Desduné."
Regina was recently offered a script to play a mother who lost her son.
Do you agree with Larry?
Is the NFL rigged?
Did Regina use Ian as a blood sacrifice?
Did she recently purchase a pair of red shoes?
Share your thoughts.