Jimmy Kimmel's Anti-Vax Barbie video is under fire
Anti-Vax Barbie draws criticism.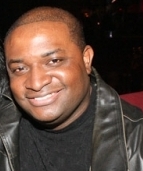 Blog King, Mass Appeal
LOS ANGELES — Talk show host Jimmy Kimmel is under fire after he released an Anti-Vax Barbie commercial that's gone viral. The video shows the iconic doll lambasting the COVID vaccine and globalists in particular. "Bill Gates is the Antichrist," she proclaimed. Barbie also assaulted a grocery store employee because she refused to comply with a mask mandate. "I'm recording this b*tch and you're going to jail," yelled Supermarket Karen. Moments later, a flight attendant wrapped duct tape around Barbie's body to make sure she remained sedentary in her seat. The commercial's cessation shows a sedated Barbie strapped to a ventilator. Lord have mercy. Social media reaction was mixed. One viewer wrote, "Funniest thing I've seen in a LONG TIME!! I love it!!" Another added, "If you've had yourself or your children 'vaccinated,' you've done something very scary and irreversible to yourself and your children. How does that make you feel?"
"What will your children think of you when they realize what you've done to them?" the viewer continued. "Does it make you feel like it would be unfair if other people didn't ignorantly, needlessly and willingly do to themselves and their children by choice what you've ignorantly, needlessly and willingly done to yourself and your children by choice?"
Did Kimmel go too far?
Would you purchase Anti-Vax Barbie?
Watch the crazy commercial.
Share your thoughts.