Tranny Dawn Marie says transwomen much better
Trans woman makes her case.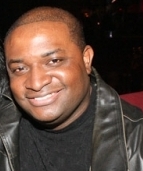 Blog King, Mass Appeal
LOS ANGELES — A video has gone viral that shows trans woman Dawn Marie elucidating the benefits of dating chicks with d*cks. Dawn believes he-shes are superior to biological women when it comes to emotional security and femininity. The fudge packer also claims trannies are more appreciative of diminutive, affordable items. "We don't want you to go buy us an expensive lunch or spend a hundred dollars on something for me to be happy," Dawn said. "We just want you to hold our hand in public. We're easy to please. We are not stuck-up or bougie. We just appreciate the small things." The YouTube vlogger said chicks with d*cks lack menstrual cycles and can't have children. So eligible bachelors shouldn't concern themselves with making 'em gravid. "We can't get pregnant which means we don't have periods either," Dawn explained.
"Not all guys want kids. So if you don't want kids, we're the perfect candidate for you."
Social media reaction was fierce. One viewer wrote, "Sorry but most men want women without penises. Let's be honest there's no such thing as a chick with a d*ck… it's a dude with tits." Another added, "This is THE MOST ridiculous sh*t ever. The only difference between trans women and real women is you either have a penis or an open wound. Real women have real female genitalia, and hetero men want that and the plethora of beautiful things only a real woman can have/give."
Do you see veracity in Dawn's juxtaposition?
Are chicks with d*cks comparable to biological women?
Watch the crazy video.
Share your thoughts.